VISITING FACULTY PROGRAMME
The Govt. has decided to introduce Visiting Faculty Scheme (VFS) as a program to extend the service of experienced teachers and experts from industries to the Govt. colleges in the state. It has been carried out with great spirits so far and it is still in its course on a high note with experienced hands from esteemed organizations like IITs and IISc, senior faculty from reputed institutions and experts from industries and consultancy services. Dr. Sajith P.P. Associate Professor Mechanical Engineering department has been appointed as the coordinator of the scheme. In this academic year 2011-12, we have started the program by inviting Sri. Jose Andrews, Corporate Trainer, SKILHONE, Cochin on 28-09-2011. First year students of all branches attended the two sessions and the topic discussed are Leadership and Management Skills and Attitudinal Development. The feedback obtained from the students was overwhelming.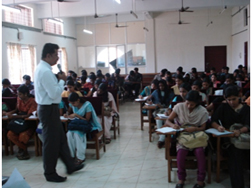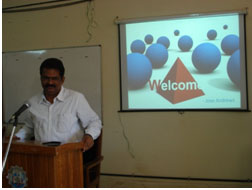 Dr. M. Nandakumar, Professor in EEE, GEC Thrissur engaged an expert talk on AC controllers and Cyclo Convertors for the benefits of M. Tech Power Electronics and Control students. The program was arranged from 30-09-2011 to 01-10-2011.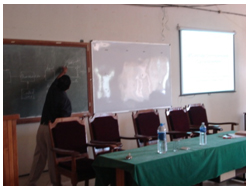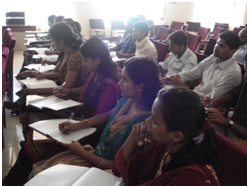 On 27-10-2011 and 28-10-2011 Prof. K.V.V. Murthy former Professor IIT Bombay and now Professor, IIT Ahmadabad delivered a talk on Insights to various Transforms. The program has been arranged for M. Tech and final year B. Tech students.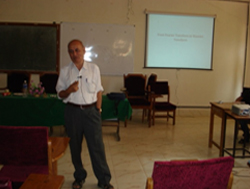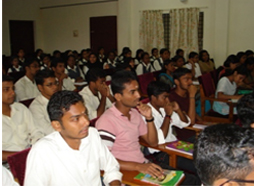 Sri. E.V Swaminathan Director, SIGFA Mind & Memory GYM. Mumbai, Corporate trainer and trained students of IIT and IIM delivered a talk on Emotional Engineering. The M. Tech students and Firs year students of ECE and EEE were benefited from the program.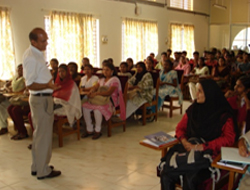 The department of Electrical and Electronics arranged a program on 25-11-11 and 26-11-11 under this scheme for their M. Tech students. Dr. B. Jayanand, Professor GEC Thrissur engaged the session on Various Invertors.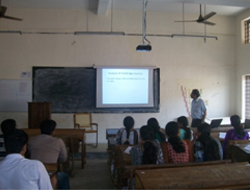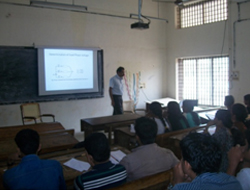 Another well experienced Faculty, Dr. Anil Ramachandran, Associate Professor, PKM College, Kannur engaged a session on Life Navigation and Healthy Living on 15-12-2011. The beneficiaries were students of S1S2 IT and CSE branch.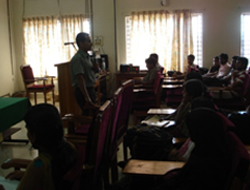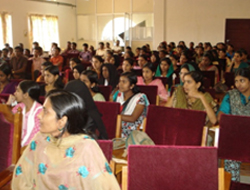 Prof. Sreekumar B. Pillai engaged two days sessions on 10-02-2012 and 11-02-2012 for IT Students. His topic was Stress Management.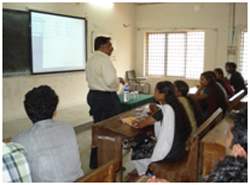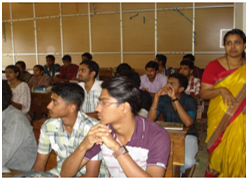 On 17th February 2012, KSEB Chief Engineer Ouseph Joseph delivered a talk on Indian Power Sector challenges and opportunities for M.Tech and B. Tech students. On the same day Dr. Chandramohan, former Principal GEC Bartonhill engaged a session on Energy Management for the future.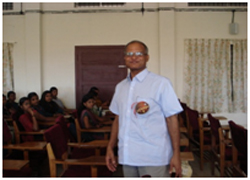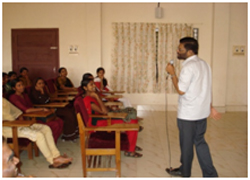 Dr. Tony Jacob, IIT Guwahati, presented Adaptive and Optimum Signal processing on 8th and 9th March 2012 for ECE students.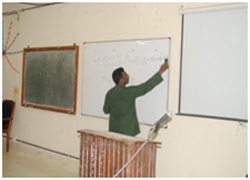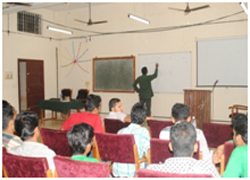 Dr. S.S Murthy, IIT Delhi, presented Energy Systems on 22nd March 2012 for ECE and EEE students.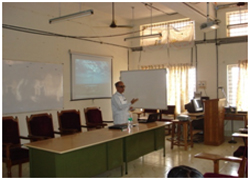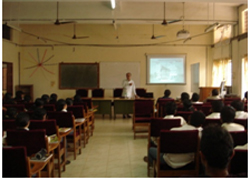 Sri. Arun Viswanath, Senior QA Engineer, SATMETRIX, Technopark engaged a session on Software Testing on 25-03-2012 for IT Students.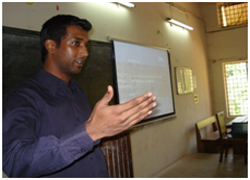 Feed back
The feedback received from the students has been encouraging for all the programs conducted under Visiting Faculty Scheme and accordingly more programs are planned during the next academic year 2012-13.