ORIENTATION PROGRAMS
Orientation Program for M.Tech students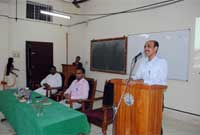 As an introduction to the novel atmosphere in their academic pursuit, an Orientation Course was conducted for the students of newly started M.Tech program, Power Electronics and Control, under EEE department of the College on 4-8-2011. Dr. S. Radhakrishnan, Joint Director RDTE Kothamangalam was the lead speaker in the program. The program was attended by fresh entrants along with their guardian. The function was presided over by the Principal Dr. R Sathikumar.
Orientation Classes for First Year B.Tech Students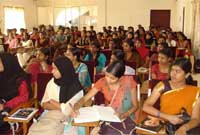 Orientation classes for the first year B.Tech students were conducted on 14th of SEP 2011. The students participated in the program along with their guardian. They were introduced inter alia the way of life at the College, the structure of semester system of learning and the availability of support at the institution. The classes were scheduled as two sessions of consultative communication. College Principal Dr. R Sathikumar gave lecture on general information about the campus life and specified the chronological build up of the institution. Complementing classes were arranged by the HOD's of four branches for their respective intakes.
Live course on Design and Analysis of Algorithms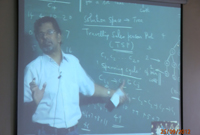 Prof. C. Pandu Rangan, Department of Computer Science and Engineering, IIT Madras
A Live course on Design and Analysis of Algorithms by Prof. C. Pandu Rangan, Department of Computer Science and Engineering, IIT Madras is Conducting on Every Tuesday and Thursdays Course Commenced on 04/09/2012
Course Timing Every Tuesdays & Thrusdays: 4.00PM to 5.30PM